Well its getting to that time of the month when the new challenges are going live over at
addicted-to-stamps
and
Scrapbook Stamp Society
, and have we got some challenges for you.......As well as some Changes.........
Blog Hop Candy!!!!
This works slightly differently to an ordinary Candy Give away, and there's the chance of some really yummy prizes. Firstly, they arent massive Hops. Each is kept quite small, so your not there forever. You have to go to
Addicted to Stamps
, follow the page, then join in the Hop, and say "Hi I am.... and Lou sent me". There are going to be some massive candy give aways on
some
of the hops, so join in the fun, to be in with a chance to win something yummy! Just remember to say who sent you!! Coz I get the chance at something yummy too!!
This week the theme is The Garden Patch, and this is my card for the week.........
Its from a Digi Stamp by
Sue Miller
, and is a wonderful Hippy Fairy dancing on a Flower. Isnt she cute?
I coloured the design with my Promarkers, adding some glitter to the birds and flower centre, and then trimmed the image to size. I wanted the body to stand out from the card, so I carefully ran a knife around the edge of the fairy, being careful not to cut her out completely, and added a bit of Blue mica around the edge of her body.
I was able to grab a few bargains at The Range, here in the UK, and got some packs of coredinations card stock, 80 sheets for £5.99, an absolute steal, so I rummaged through until I found one that matched the Blue Pearl Promarker, I had used.
I ran it through my Happy Cut with the Spellbinders Flowers Delight Impressabilities sheet, and sanded it back to reveal the core.
Then I used the Spell Binders Lattice Rectangles die to cut the sheet, extending it by leaving some of the card and die overhanging the base plate so it wouldn't cut, then matching the pattern and repeating the process.
I mounted the image and die cut onto some paper I had found in a water damaged book of William Morris designs, courtesy of my father, I have quite a few of these books, as he collected them at one stage, but some are water damaged so he gave them to me to use in my card making, Ta Dad, xx
I used the Blue Pearl Promarker to colour some White dotted ribbon, and the heads of 2 of the hat pins. I then fixed the ribbon to the back of the paper with some DST, and made a bow with the remnants. I cut the long shafts off the pins, and used Silicon Glue to fix the 3 pins, (One was left white,) and the bow. I also added a couple of butterflies to continue the Theme outside the main image, and draw the eye in to the picture.
Kids Always amaze me....just when I think I know something, they turn around and tell me something new.......firstly it was my eldest sons girl friend, telling me of her adoration of images by one of the Scrapbook Stamp Societies artists, this week it was my Daughter! We were driving along, and I was telling her all about the work I am doing for the Scrapbook Stamp Society, she was quite peeved with me as I had apparently neglected to say anything to her about it, oops, and I mentioned a Name of one of the Artists from SSS, she went potty at me!! It turns out that she has been following her work for quite some time, and adores the Fairy images by this artist, oops! She was introduced to the artists work by one of her teachers at secondary school.....about 8 yrs ago! I know that the artists have been around for quite awhile, but I didnt quite realise how well they are known, especially by the kids, sorry younger generations. Now you see I think of it like this if Boris came to SSS then I would be in Raptures, as I love Boris' work, and even have a huge Canvas of his work in my Hallway. But the kids are behaving exactly the same way as I would, in reaction to Names at SSS. I also know that there is some Hoohah going on, but I have done my research and my research is being re-enforced by the kids reactions, so if you are in doubt about it I would suggest researching the Names at SSS and find out for yourself who these people are..........You might be surprised.
While you are
There
why not have a look at the images, and tell me which is your favourite one?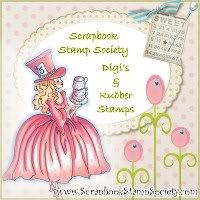 So I am entering this card in the Following:
CCEE1209 Challenge
http://cceestampers.blogspot.com/
http://cutecardthursday.blogspot.com/
Signs of Spring challenge
DYSU #61 THINGS WITH WINGS
http://www.dutchdare-cardchallenges.blogspot.com/
Tic Tac Toe, Flowers, Bling (pins) Distressing
http://just-hanna-stamps.blogspot.com/
Organic
Crafty Hugs all round,
xxx